Memorial Presbyterian Church is a comfortable worship space.  Be who you are, wear something comfortable – or dress up if you would like!  Join us after the service for coffee and goodies in the fellowship hall.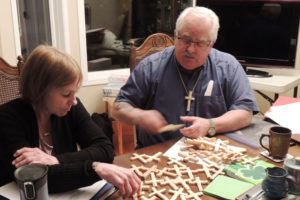 Our Minister is The Reverend Steven Webb.  Or Steve 
email him at revwebb01@gmail.com
phone him at 403-887-2416
Our Office Administrator is Janice Dyrland.  email her at: memorial_office@shaw.ca or phone her at 403-887-5702
Our Clerk of Session is Anna Olive.  You can email her at annakenolive@gmail.com or call her at 403-358-6558.
The Chair of the Board of Managers is Jim MacSween.  Email him at jim.macsween49@gmail.com.